Training Center
Laborers' Local 435 provides construction industry vocational training through a full range of classes at the Union Hall and even more classes at the Upstate NY Laborers' Training Facility in Oswego, NY. We offer continuing education programs for our members who need to maintain their certifications, develop new skills, and stay current with new trends and technologies. We strive to ensure safety and productivity among construction laborers through curricular offerings that cover every aspect of construction laborer training.
We perform the majority of our training between September and April but do have classes available as needed throughout the year. Click here to view available classes on the training calendar or call Local 435's training department at the phone number listed below. Please do not call the Oswego Training Facility to schedule a class.
Please read the Hotel Accommodation Policy under the "Members Resources" drop down menu.
Contact:
Phone: (585) 546-8460
Office Hours:
Monday - Friday 8:00am-4:30pm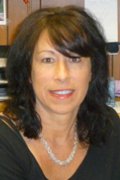 Lori Sheldon
Page Last Updated: Oct 05, 2015 (12:20:49)